Roisin Fitzpatrick
Welcome to my website
"Life... is a sort of splendid torch...
I want to make it burn as brightly
as possible." - G.B. Shaw
Solstice Videos
Carrowkeel, Ireland
What a joy to capture for the first time in 4K Ultra HD the Summer Solstice at Carrowkeel, bringing this to life and to light for sharing with the world...
Newgrange Winter Solstice
Enjoy this unique glimpse of the spectacular Winter Solstice at Newgrange sharing the vision and ingenuity of our ancestors from over five thousand years ago...
Artist of the Light®
Forbes

"The art brings beauty and nature together by expressing intricate patterns with simple elegance."
Deepak Chopra, New York Times best-selling author

"Inspiring!"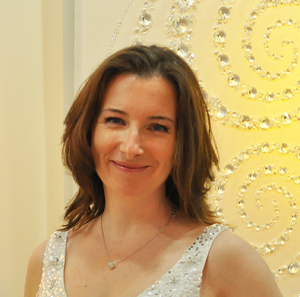 Wall Street Journal

"Roisin's art is inspiring and uplifting, particularly during these challenging times. Hence she shares her art as Artist of the Light."
Roma Downey, actor from Touched by an Angel

"Roisin Fitzpatrick's art inspires us to connect with the light within, creating more peace and joy in our lives. We hope you enjoy her art as much as we do."
Boston Globe

"Each artwork using themes from nature, Celtic symbols and the cosmos, mesmerizes the observer, revealing a sense of deep inner peace, harmony and soul connection."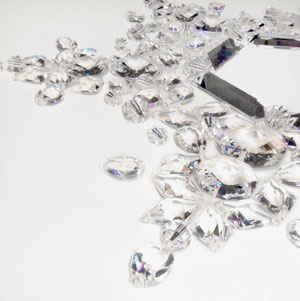 Marianne Williamson, New York Times best-selling author

"Roisin Fitzpatrick's art has blessed my life, reminding me always of the light inherent in everything."
Artwork on display at:
The National Concert Hall, Dublin
Fitzpatrick's Grand Central Hotel, Manhattan
The Irish American Heritage Museum, New York
Meet Roisin: A Near-Life Experience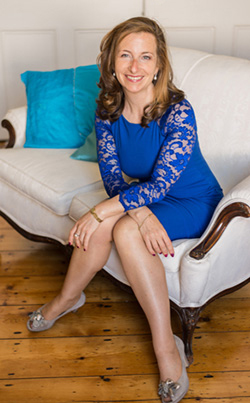 "A brilliant book with an unforgettable message."
Dr. Ranck, co-author Ignite the Genius Within
RTE 1 Nationwide TV programme
Each and every one of us is more empowered than we can begin to imagine... Internationally acclaimed artist and best-selling author, Roisin Fitzpatrick, discovered this when she had a life altering near-death experience in her mid-thirties, caused by a sudden brain haemorrhage. Since then her purpose has been to ask the question: how brightly do we wish to shine?
Passionate about sharing the beauty of the light from her experience in a way that inspires people to connect with their own inner light, Roisin began to create a series of artworks - the Artist of the Light Collection. Through the combination of her education at Trinity College Dublin and University of Geneva, with skills from her former professional career at the United Nations, European Commission and European Bank for Reconstruction and Development, Roisin has become an internationally successful artist. In addition to over 10 exhibitions in the United States since 2009, in Manhattan, Washington D.C. and Massachusetts, Roisin's art is also on permanent display at The National Concert Hall in Dublin.
Roisin's Artist of the Light artwork, created with the highest quality crystal hand-sewn on fine silk canvases, features in the collections of luminaries such as Deepak Chopra, Roma Downey and Marianne Williamson. Her art has been critically acclaimed by Forbes, Wall Street Journal, Washington Post, Boston Globe, IN New York, WHERE New York, Irish Arts Review, Irish America Magazine, Irish Voice, Irish Echo, Irish Independent, The Irish Times and Artnews.
Roisin's debut book entitled Taking Heaven Lightly became an immediate best-seller after publication. Currently in its fourth print, it received excellent reviews from medical experts and media on both sides of the Atlantic. Reaching a wide audience her book has been described as "transformative" because of its powerful impact inspiring people to embrace a more meaningful life.
Roisin's public speaking engagements have included the European Year of Cultural Heritage 2018 Conference at Dublin Castle sponsored by The Irish Department of Culture, Heritage and the Gaeltacht, Howth Literary Festival, Ireland Gateway to Europe Conference at Boston College, Hodges Figgis Book Festival, Conscious Capitalism Conference, IIBN Irish International Business Network at the Consulate General of Ireland in New York, United Nations SRC Enlightenment Society in New York and the Irish Business Organization in New York.
Roisin is currently collaborating with Moya Brennan, First Lady of Celtic Music, to create a state-of-the art multimedia exhibition entitled inLIGHTin Ireland®. This installation brings the ancient wisdom, which is at the heart of Irish culture, to light in a way that enhances our modern lives.
Grateful for the kindness she has received, Roisin believes in giving back and regularly donates artworks to enhance people's quality of life. "Over the past few years, one of my greatest joys has been to donate artwork to raise funds for numerous charities. I have intentionally focused on charities that strive to improve the quality of life for people of all ages by providing hope and inspiration, especially during the most challenging of times." To date, artworks have raised funds for numerous charities including the American Ireland Fund's Barretstown children's camp, Laura Lynn, Jack & Jill, Haven, The Irish Arts Center in New York, the Ireland Chamber of Commerce Albert Schweitzer Young Leadership Program, The Irish Hospice Foundation and The Rotunda Maternity Hospital.